| | | |
| --- | --- | --- |
| | | |
| | | |
The Las Vegas Centennial Anniversary 2005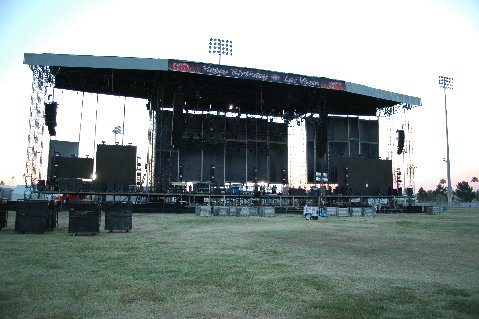 The Peppers/Weezer/Adolescents Show for Vegas 100th Anniversary show on July 2nd. we used 15 V-Dosc plus 3 dV-Dosc for L and R. 6 V-Dosc and 6 dV-Dosc for Outer L and R, 4 dV-Dosc for center cluster and 48 dual 18" subs for the main system.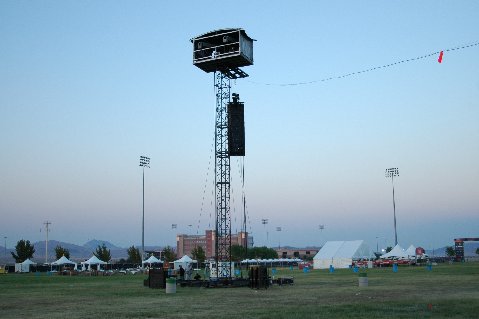 A rear view of one of the two follow spot / delay towers with 9-V-dosc each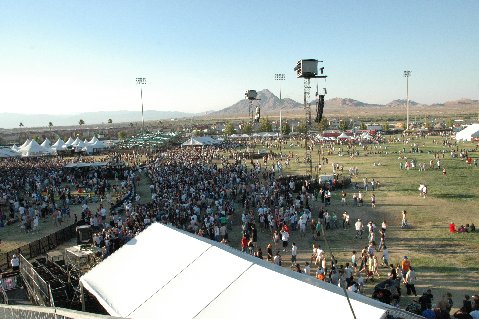 Mix position and beyond before the venue filled up.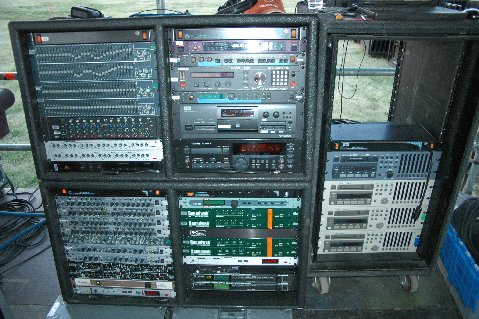 FOH Drive Racks and recording rack for Peppers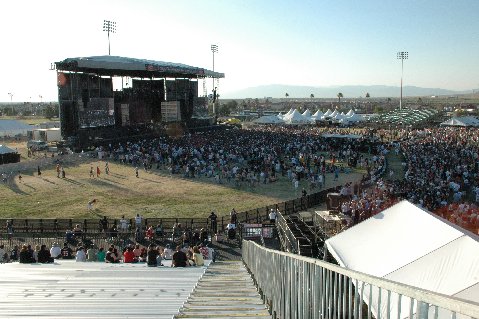 The show site, early in the day.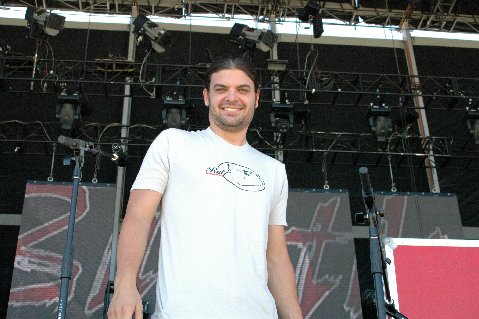 Kevin Glendenning, mons for Weezer looking good in new Rat Apparel!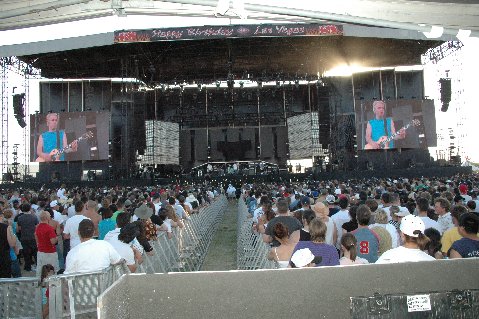 The Adolescents bringing back memories of "back in the day." Rat did shows for them back as far as 1981.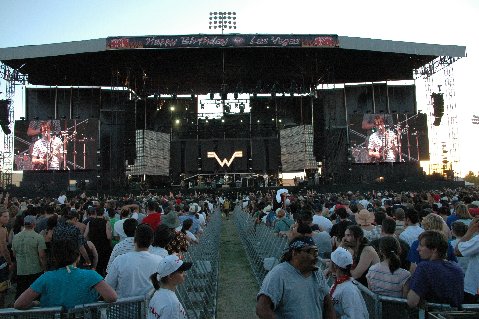 Weezer doing their magic.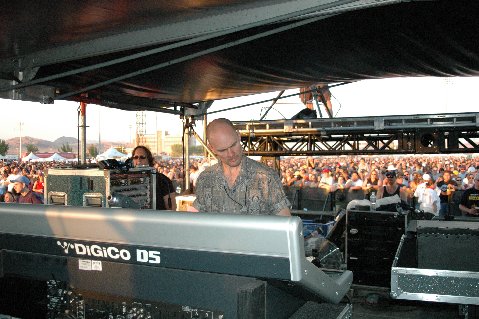 Craig Overbay, Weezer FOH doing his thing and it sounded great!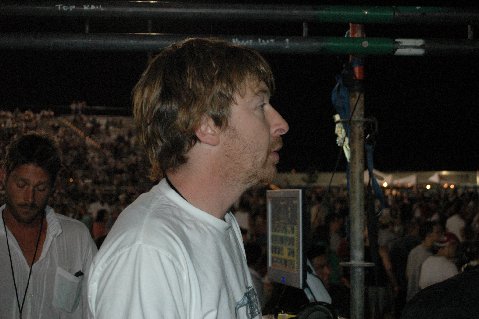 Scott Holthaus, Peppers Lampi magnifique!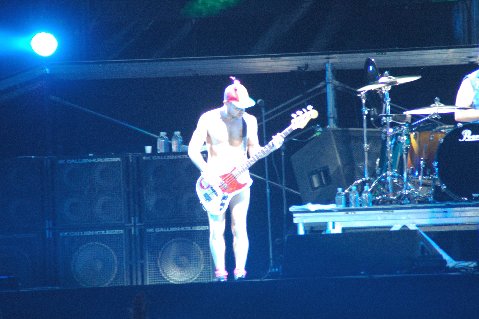 You just have to love Flea!
Peppers pic from FOH, and what a cool video backdrop!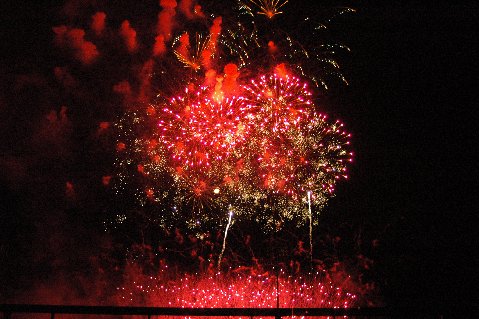 The show ends with a bang, Vegas style with an awesome fireworks show!