Heavy Gear
So getting ready to tour with Soundgarden and the gear left on trucks today. I cool K1 rig and lots of toys. Jamie and the rest of the shop Rats have spent the last week or so building up the ,complex kluge of gear for the run and it should be cool. Here is snap of the FOH racks as I will start the tour. I have some fun new things going on with subs that I am hoping will pan out as planned. A newer cleaner setup to replace the vortex, though not quite as sexy looking plus some new control features I am pretty psyched about. I am planning on setting up sideways again with the console controlled by my right hand as I face forward towards the band. In front and off to the right will be the racks shown below. The goal is to have a wide open space between the band and I with no gear between while being able to clearly see the RTA, system EQ's and the rack gear. Stepping back will allow a full scan of everything going on with the system.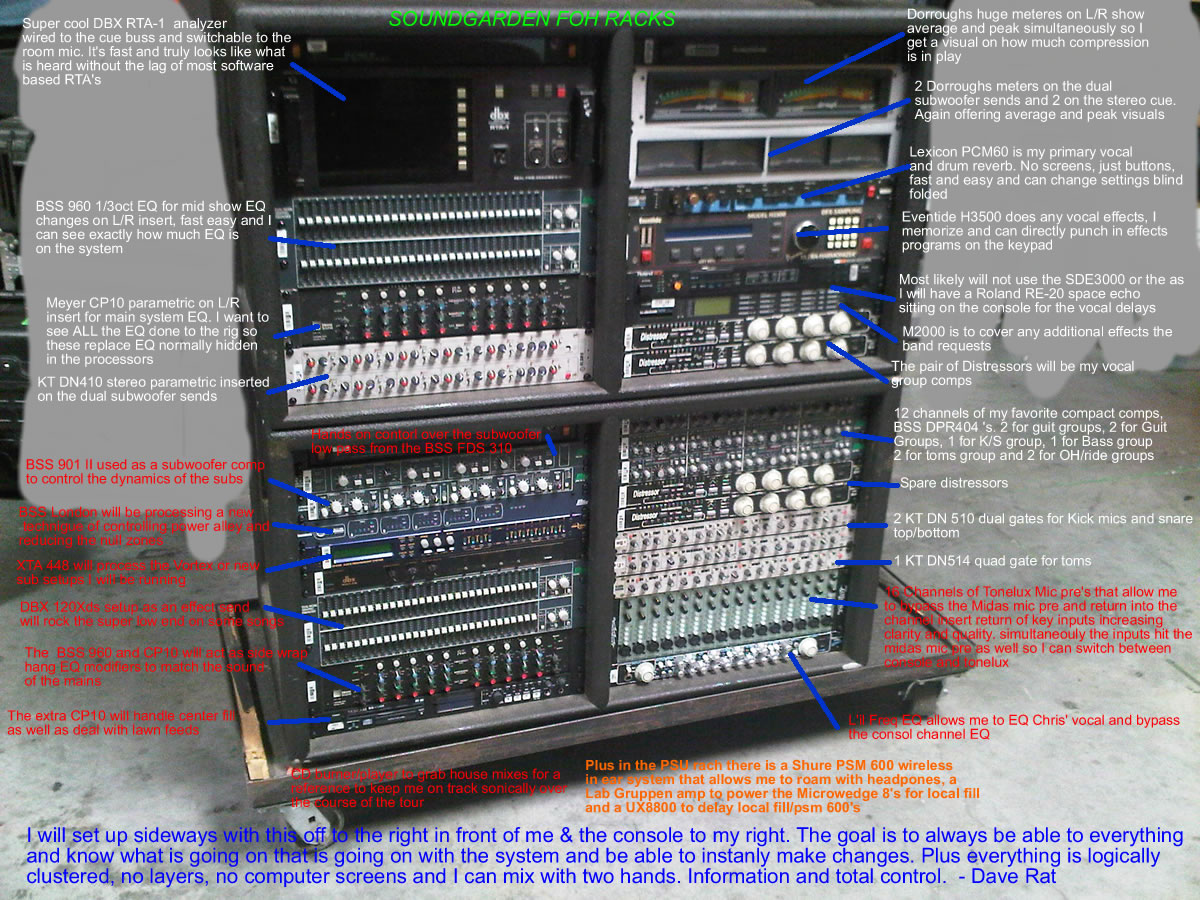 The Dorroughs meters are new and I am hoping the average versus peak simultaneous metering will do a good job of giving a clear visual on how well the subgroup compression technique I use is working. For more info on that, check out the youtube video I did on the subject.
Cool cool, excited to get out and about have some fun getting this rig dialled in for some epic gigs with a super cool heavy band!
-Dave Rat